5 Things You Need to Know Before Selling on Amazon
Written on the 3 September 2018 by Dave Mitchell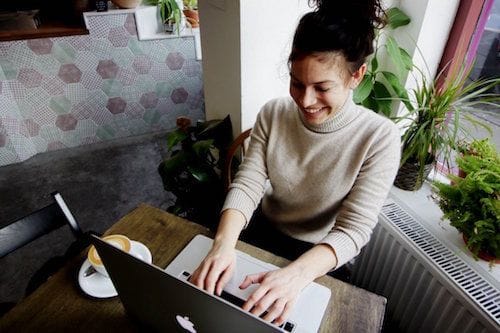 Amazon.com Inc. as of today is the largest e-commerce company in the world and the company which is own by the richest man in the world, Jeff Bezous, has a projected market capitalization for 2018 of $825 billion. The company reported a second-quarter profit of $2.5 billion this year and it is largest ever for Amazon. So, you want to get a piece of this enormous pie? Let us give you a clear picture of the most important things you need to understand before selling on Amazon.
What is Fulfillment by Amazon (FBA)?
Amazon is an enormous company with sites in over 7 countries and so to be able to manage all the infantry that is sent to them, they have setup Amazon Fulfillment Centres across the globe. These centres are a paid service that allows you to send your product to if you don't want to warehouse yourself. Your product is held and shipped by Amazon, which is known as "Fulfillment by Amazon" this means that customers buy from you and Amazon take care of all the packaging and shipping when an order is placed. This process provides you the opportunity to focus on other aspects of running your business. The other benefits of Fulfillment by Amazon is competitive shipping rates, 24/7 customer service to handle all your customer enquiries, you will never run out of storage room, and allows you to fill orders from all over the world. What more could you ask for?
What is the Buy Box?
The Buy Box is the white box on the right side of the Amazon product detail page, allowing customers to add items for purchase to their cart. To give you an indication of how important the buy box is, consider this fact 82% of Amazon's sales go through the Buy Box, and the percentage is even higher for mobile purchases. Ultimately it is important that you understand how the Buy Box works as this is where Amazon's $56 billion of $62 billion sales happen! To be eligible for the Buy Box you must have the following:
Professional seller account.
Buy Box eligibility status (which can be checked in Amazon Seller Central)
New items no used items.
What types of Sellers are on Amazon?
There are four types of sellers on Amazon FBA (Fulfillment by Amazon), FBM (Fulfillment by Merchant), Amazon Vendors and Amazon Owned. We have already explained FBA, but FBM is where you fulfil the customer orders, so you store the stock, package the goods and ship to the customer. Amazon Vendors are merchants who sell to or wholesale to Amazon. Amazon places an order for a predetermined price and will take care of all the marketing and selling. And finally, Amazon-owned products, which are products that Amazon themselves market and sell on the platform. About 50% of sales are products owned by Amazon. Finding your niche product is the starting point for all Amazon businesses!
What types of merchants are selling on Amazon?
There are 3 kinds of merchants who do particularly well on Amazon, these are:
Merchants selling unique-to-them products you have created your own unique product, such as jewellery as an example.
Merchants who sell hobby or niche products particular products that attract a group or buyers within a select category.
Merchants selling refurbished or used products these products attract price concerned shoppers but need to marketed well as they are not eligible for the Buy Box.
As you grow your brand, it is worth mentioning the importance of having control over your brand and marketing growth via your own website. Many successful merchants will have their own eCommerce website which allows them to expand to customers outside of Amazon via other marketing platforms.
And finally...
Understanding the Policies of Amazon
To get the most out of Amazon and to enjoy the longevity of an Amazon business, you need to understand the policies that govern Amazon. The policies include:
Shipping policies
Policies and agreements
Selling Policies
Prohibited seller activities and actions
To be successful in any business is to understand your business and then understanding the environment that you are working in. Doing your research and taking your time to be clear on what you are agreeing to and your responsibilities as a seller on Amazon is paramount. By taking these steps you'll be taking your online success to the next level and we can help and guide you along the way.
Click here to view our upcoming programs.
Author:
Dave Mitchell
About: With years of experience David loves developing business specifically to help Entrepreneurs within the eCommerce Industry. David's passion is creating new platforms with our Mentoring team and seeing the success of Licensees at Elite eCommerce.
Unit 2 / 16 Rimfire Drive, Hallam, VIC, 3803