eCommerce goes Mainstream - online business transactions is the New Black
Written on the 8 June 2018 by Dave Mitchell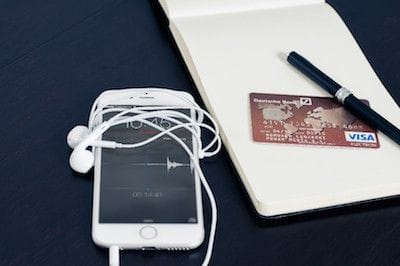 Over the past decade, e-commerce has had continuous growth, more and more people are starting online businesses, are selling on Amazon and creating amazing lifestyles. Have we missed the boat, with more and more courses and eBooks on the subject, can there be too many of us already?
NOT A CHANCE ONLINE CONFIDENCE IS SOARING!
The skyrocketing online sales over the recent 5 years from 11.6% in December 2012 to 24.1% as of December 2017 as stated in the UK Financial Times is suggesting otherwise. But what kind of impact does that have on Australia you ask? Well according to IBIS World, over the next 5 years, the money spent by Australians online is projected to increase by $10 billion dollars.
Consumer confidence in purchasing online is strengthening and this confidence is radiating globally. The online shopping industry has grown so quickly over the last 5 years, that IBIS World is now classifying eCommerce within the mainstream retail division. Online shopping is now the norm, it isn't new, it isn't a passing fad, it is an everyday activity.
The growth of this overall confidence in eCommerce is attributable to the improvement of the internet and broadband penetration, the acceptance that online is a viable and safe means of purchasing and the ability to compare and buy. It also doesn't hurt that the perception out in the market place is that you will get a better deal online, although not necessarily true. Metrics.com points out that, '71% of online buyers believe that they get the best deal online and 66% believe that you get better prices online'. With more and more consumers looking for variety and value, the online shopping mall is becoming the best place to shop.
The power of the smartphone has not dampened statistics either, with more and more of us using our mobiles to search and ultimately buy. Statista.com stated that 85% of Australians have the internet and that we have over 19.4 million mobile phones! The growth of mobile friendly sites and accelerated checkouts, such as ones used in Shopify stores, is only encouraging and increasing mobile purchasing. In the first half of 2017 in the UK, mobile spending tripled. It has been stated that mobile commerce will account for over $319 million by 2020*.
So, what are we are saying is that the online ecommerce industry is still only in its infancy and although Amazon is turning 25 years old next year, they are only commanding 37% of the ecommerce market now with economists predicting that they will be responsible for ½ of all online sales within 3 years.
There is still an enormous opportunity for new players to start online stores and to sell products globally. With the increase of broadband speeds and the continuous growth of the smart phone, online retailers are reaching a far wider audience than ever before. Now is the time to get onboard if you are interested in pursuing an online business, as this is only the beginning
References:
shopify.com/enterprise/the-future-of-ecommerce*
www.metrics.com/shopping
ft.com Online retail sales continue to soar
ibisworld.com.au/industry-trends/market-research-reports/thematic-reports/online-shopping.html
Statista Digital Market Outlook, E-Commerce Industry Jan 2018
Author:
Dave Mitchell
About: With years of experience David loves developing business specifically to help Entrepreneurs within the eCommerce Industry. David's passion is creating new platforms with our Mentoring team and seeing the success of Licensees at Elite eCommerce.
Unit 2 / 16 Rimfire Drive, Hallam, VIC, 3803