How Mothers are Taking Advantage of the eCommerce Industry
Written on the 13 August 2018 by Dave Mitchell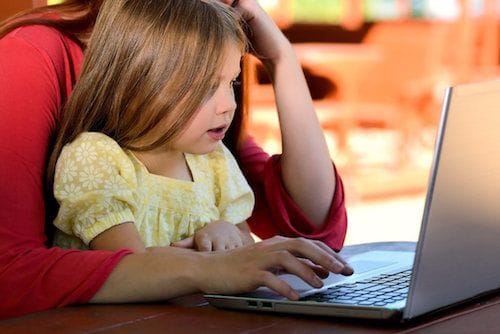 With the rise of eCommerce platforms such as Amazon, stay-at-home mothers now have the potential to create their own empires from the continuously growing online retail industry. Best of all, this can be done from the comfort of their own home.
With the cost of living and childcare continuously on the rise, more and more mothers are heading back to the workplace, while dealing with the guilt of putting their children into care. Statistics from the Australian Census state that the average age of a child when a mother returns to work is now at 6.5 months. The pressure on mothers is on the rise to not only run the household and look after the children but to also provide financially for the family.
But heading back to work is not as easy as it seems. There are many barriers that block the way of stay-at-home mothers, such as:
Cost and lack for appropriate childcare
Long periods out of the workforce although they generally have above average education
Overqualified for the part-time positions applied for
Typically, a stay-at-home mum is looking for part-time work, that pays enough that it is worth putting their children into care and provides the flexibility to be able to do the drop and pick up of school-age children. With the considerable growth in maternal employment needs, the competition for these flexible roles are only increasing.
So, what is the answer?
The Amazon platform in Australia is giving the opportunity for stay-at-home mums to be able to launch a business, build a career and be at home to provide care for their children.
The online eCommerce industry. Creating an online store on platforms such as Amazon, is allowing stay-at-home mums to build and create booming businesses that allow them to have flexible working hours, provide extra financial freedom for their families, use the education and work experience they have, while allowing them to build a successful career.
Elite eCommerce is a platform that has specifically designed an educational program and mentoring system that coaches stay-at-home mums throughout the process of creating their very own eCommerce business from selecting products, building a listing, marketing and launching.
As a stay-at-home Mum, you are not alone, and you can create a real business by following the system, taking advantage of the one-on-one coaching and being committed to your own success.
Click here to view our upcoming 100 Day Foundation Programs for Women.
Author:
Dave Mitchell
About: With years of experience David loves developing business specifically to help Entrepreneurs within the eCommerce Industry. David's passion is creating new platforms with our Mentoring team and seeing the success of Licensees at Elite eCommerce.
Unit 2 / 16 Rimfire Drive, Hallam, VIC, 3803