Is eCommerce the Answer to a Work Life Balance Today?
Written on the 13 August 2018 by Dave Mitchell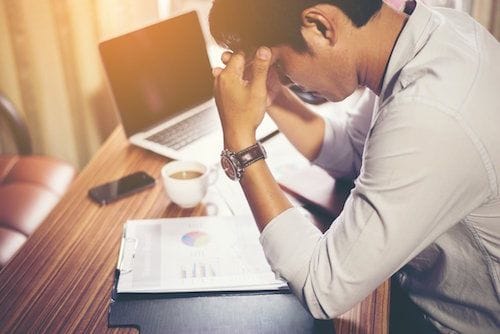 The biggest buzz expression at the moment is having a work-life balance. Balancing your everyday commitments and responsibilities with the joy and excitement of living your life to the fullest. Trying to combine your 40 hours per week job, with a couple of kids, exercise, partners, then wanting an overseas holiday but trying to find the time to book that in well it is exhausting. The fact is that we sacrifice both our physical and mental well-being trying to achieve the work-life balance. But like everything in life, it is about sacrifices and taking risks and looking outside the box for solutions to our problems.
With the onslaught and ever-expanding technological advances, this work-life balance is becoming more of a reality as more people look away from the traditional 9-5 pm desk job to businesses that are run from the home, coffee shops or beaches. What are these businesses you ask? And who runs them? That would be successful eCommerce entrepreneurs. Technology is moving at a fast pace, and the global barriers are coming down paving the way for more and more eCommerce entrepreneurs the barriers to entry are lower than ever, the tools are affordable, the playing fields have been levelled, and the consumers are more enthusiastic.
What is even greater, is that you don't even need an office or even sit at a desk to build and operate an eCommerce business today. The internet is your corporate office and you can manage your business from virtually anywhere in the world.
Today, business is 24/7 all year round, so missing your kid's sports day or swimming carnival can be a thing of the past. With an eCommerce business, you dictate your working hours, you are in control and the best thing is that once you are set up most steps become automated. So although it is almost impossible to get away from notifications about work outside regular working hours, this is your business and with a platform such as Amazon, most of the hard work is done for you.
Work-life balance is getting in and getting your business set up correctly, put your systems and processes in place to create the life you love. We can't blame the famous, well-known entrepreneurs and startup founders of today that created the "hustle" mentality and mantra, but we can blame ourselves for forgetting to find the time to rest and re-energize so that we can maintain a healthy and sustainable path.
Ev Williams, co-founder of Medium and Twitter once said "take care of yourself: When you don't sleep, eat crap, don't exercise, and are living off adrenaline for too long, your performance suffers. Your decisions suffer. Your company suffers. Love those close to you: Failure of your company is not a failure in life."
Make a change today and if you think that an eCommerce business could be something that you would enjoy, then lets us guide you through the process and help you become the successful eCommerce entrepreneur! Talk to one of our team and find a new path to a work-life balance.
Author:
Dave Mitchell
About: With years of experience David loves developing business specifically to help Entrepreneurs within the eCommerce Industry. David's passion is creating new platforms with our Mentoring team and seeing the success of Licensees at Elite eCommerce.
Unit 2 / 16 Rimfire Drive, Hallam, VIC, 3803