Top 5 Reasons You Should Be Selling On Amazon
Written on the 13 August 2018 by Dave Mitchell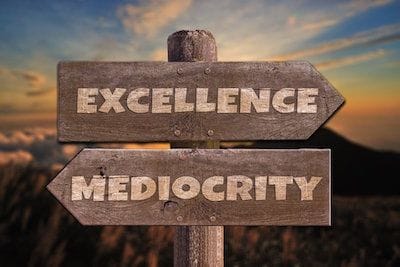 Its hard to find manufacturers that are not selling on Amazon and the surprising part is that there are some who have yet to make the leap. IF you think you should be selling on Amazon, then this article will give you the top 5 reasons why you should. Many people worry about inventory versus demand, associated costs, and others stand against the "man." But, whatever your reasons might be, we think selling on Amazon isn't a choice; it's a necessity, and you have got to bite the bullet if you want to be successful in eCommerce. Read on and find out why:
1. Large Number of Potential Customers
Amazon is no doubt presently larger than eBay as they are not only a marketplace but also a retailer and the number of potential customers you can reach on Amazon is triple the number of eBay. Amazon customer's base is estimated at 237 million by Statistia while an active number of eBay users is estimated at 70 million by the Trefis Team. If these estimates are correct, this means that you are bringing your product to three times as many potential customers of eBay when you sell on Amazon.com.
2. You don't have to manufacture any products
Another reason why many people tend to avoid Amazon is that they thought to sell on Amazon you need to create a product. But that is not true as you can start selling on Amazon without creating even one product. Creating a product requires a lot of time and money. There are many items locally in thrift stores, liquidation stores, clearance aisles and more that are able to be resold easily.
3. Low start-up costs
Having a huge startup capital is one of the biggest hurdles of starting a business and some types of businesses can cost you tens of thousands of dollars to startup. The case is different for an Amazon business, as you can start your own Amazon store with very little cash. It is just a matter of being creative when you are searching for products, whether that be from thrift stores or yard sales. It is about getting those items online and selling for a profit, which you can then reinvest in further products.
4. No need to build your own website
The fact is that it can cost a lot to build a website with an e-commerce store, especially if you have no idea how it is done. A website that can market and sell your products takes a lot of time and money upfront to get it looking good. But, the case is different on Amazon as you don't have to own your website or the costs that go along with owning a website. You also don't have to worry about hosting, security, SEO, or an email list. Amazon takes care of everything.
5. Amazon handles the customer support
The only thing you have to do on Amazon is to provide the products and Amazon handles the rest. Amazon will take care of the customer enquiries, customer purchases, payments and shipping. You just watch as products leave your inventory and money is deposited into your account. Amazon will also attend to the buyer with issues!
If you would like to know more about how to set up your Amazon store, contact us today on 1300 942 498 or sent us an email we look forward to speaking with your shortly.
Author:
Dave Mitchell
About: With years of experience David loves developing business specifically to help Entrepreneurs within the eCommerce Industry. David's passion is creating new platforms with our Mentoring team and seeing the success of Licensees at Elite eCommerce.
Unit 2 / 16 Rimfire Drive, Hallam, VIC, 3803